Take an aerial tour of the St. Stephen's campus HERE
We've been blessed with roughly ten, tree lined acres in South Lakeland. We have been entrusted by God with this property and these buildings.
Therefore, we try to use them and allow others to use them as much as possible, for the glory of God and the blessing of His people. Here's a look at our campus: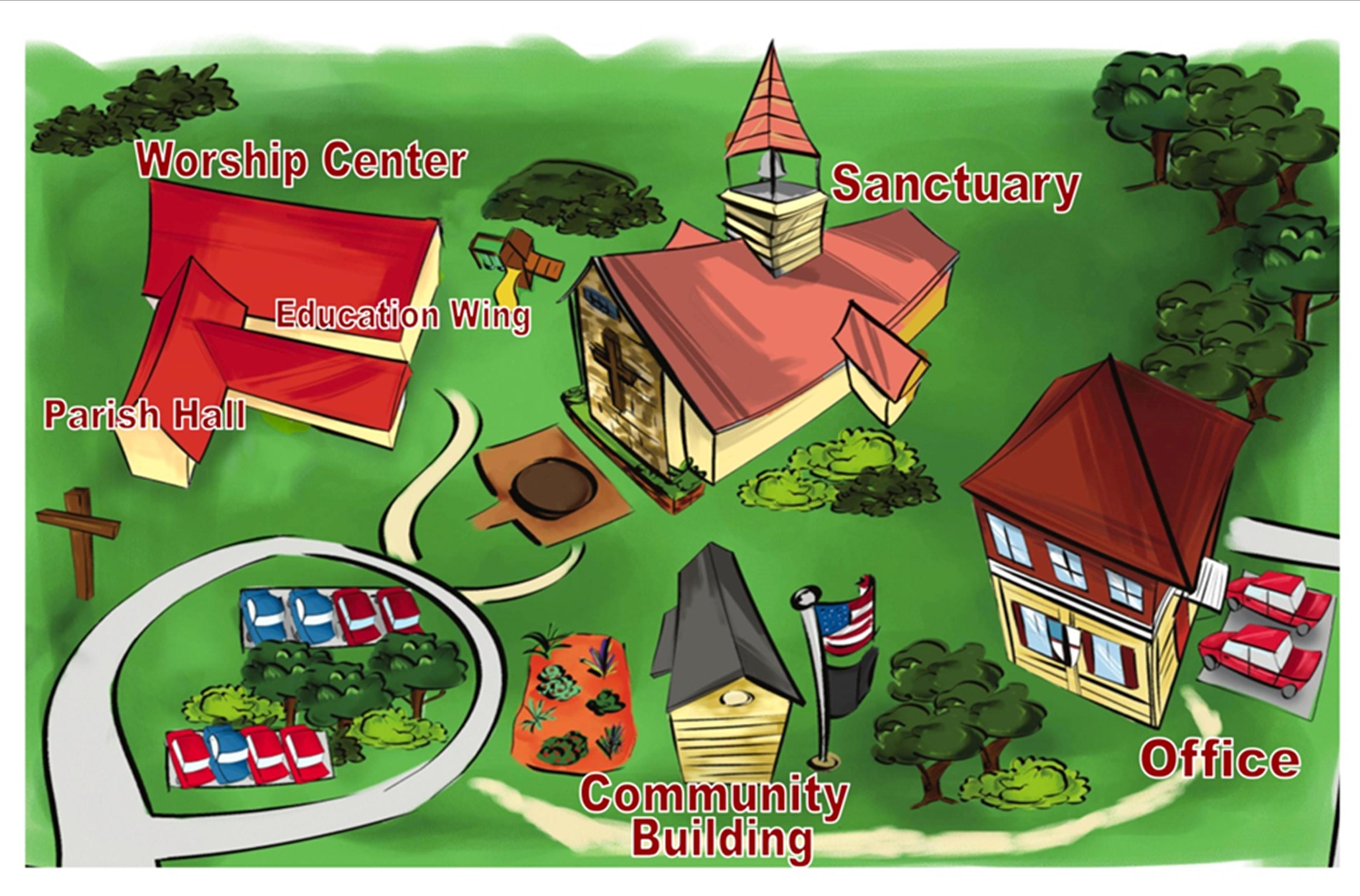 Sanctuary
Home to our 9:00 a.m. Traditional Service every Sunday. Our parish Memorial Garden is found directly in front of the Sanctuary.
Worship Center
Our 11:00 a.m. Contemporary Service is held here every Sunday morning. But this multi-purpose space is also used through the week as everything from a classroom to home-schoolers and scouts to the training hall of our martial arts classes.
Parish Hall
Our Parish Hall and adjoining Kitchen are used for coffee hour after our Sunday services, meals after special events, regular meeting and classroom space, and is the location of our famous "First Tuesday of the Month Spaghetti Dinners."
Education Wing
We have six classrooms down the hallway inside our Worship Center including the youth room, Sunday School classrooms, and nursery, as well as small group space and our parish library on the outside hallway.
Community Building
The Community Building hosts outside groups who use our campus on a regular basis, including a different Twelve Step program (AA, NA, and Al-Alon) nearly every night of the week.
Office
The parish office is the two story brick building up the golf cart path, on the eastern end of the campus. Whether you need something printed, have a question for our administrator, need to see Fr. David, or would just like to stop in and say "hi," you are welcome up in the church office!
Gardens
We have beautiful gardens all around campus, maintained by dedicated volunteers. Our Community Prayer Garden is a space set aside where anyone can come at anytime for a peaceful and beautiful spot in God's creation.
Playground and Ballfield
With multiple forts, slides, and almost too many swings to count, St. Stephen's is home to the coolest church playground in town! We also have a basketball court, volleyball court, place to play four square, tetherball, and a multi-purpose field with soccer goals that can also be used for nearly every game under the sun.